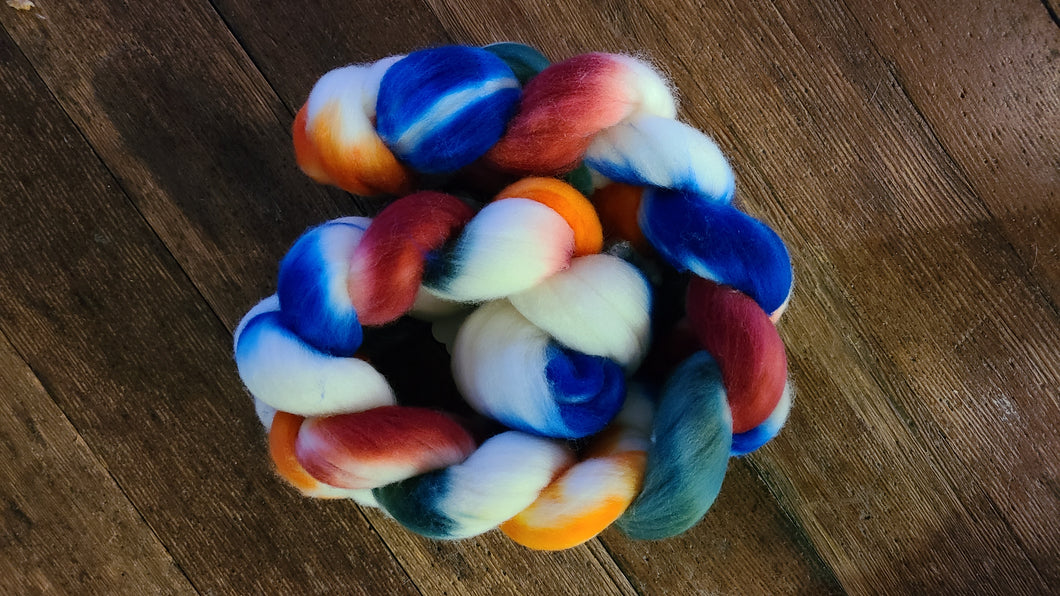 December Fiber Club - Holiday Spirit - Hand-dyed 21 Micron Wool Top
Regular price $19.00 Sale
Hand-dyed by Kim this is 21 Micron Wool Top I purchase from Pendleton Woolen Mills and then dye. 
They use a blend of wool that is 21 microns to make up this top. 21 microns makes it suitable for next to skin wear.
These are dyed individually and are one of a kind!