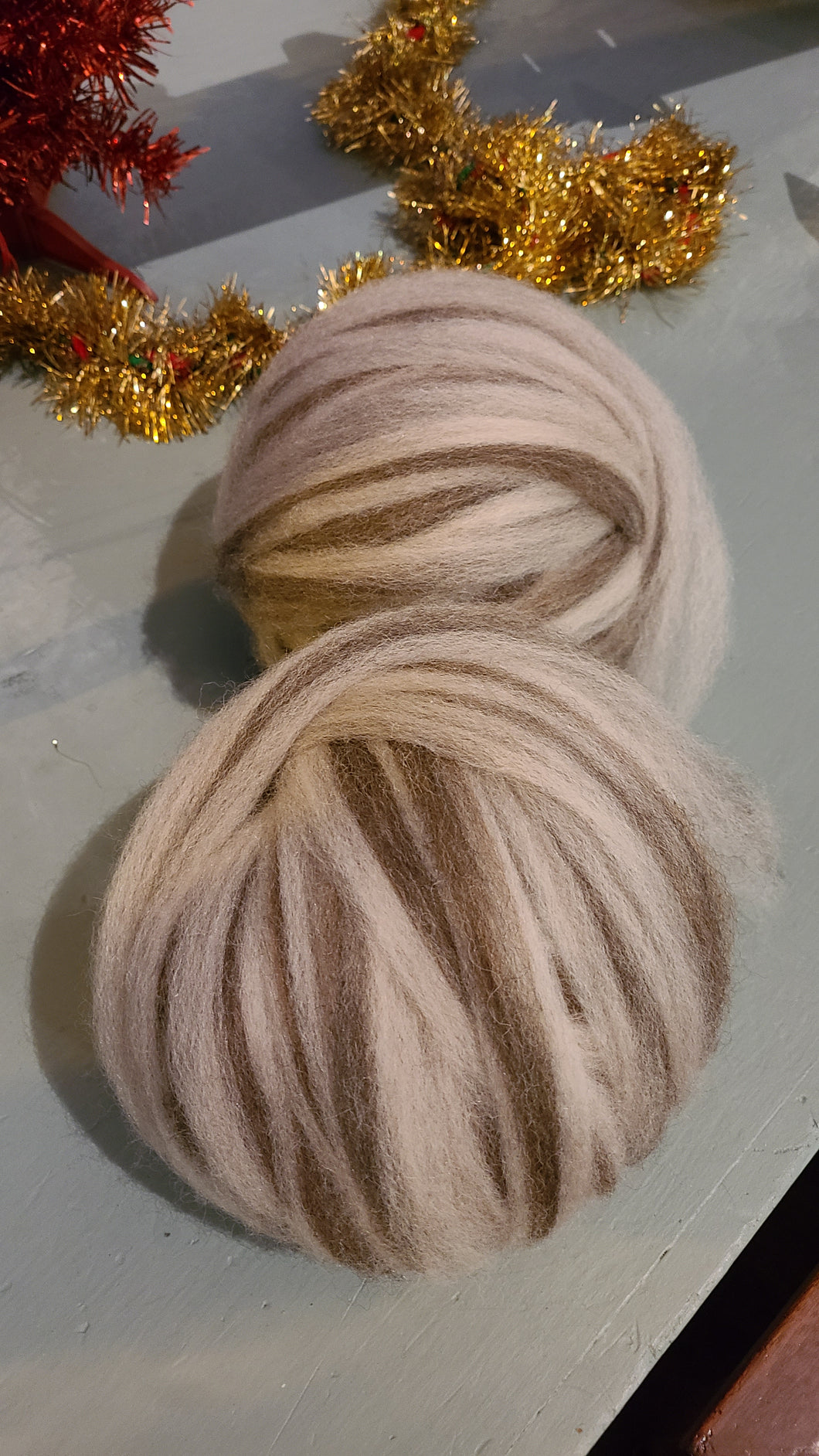 Special Signature Halsey Blend - Romney/Alpaca/Silk roving
Regular price $25.00 Sale
This pin-drafted roving feels as good as it looks! Available in 4oz balls this is a Romney/alpaca/silk blend, the roving our signature Ewethful yarn "Halsey" is made from! The  romney wool and alpaca are Oregon grown fibers. Processed at the Ewethful mill, this is also available in spun yarn. 
This spins like butter and has a beautiful handle and look to it once spun up. Enjoy a few of the things we grow best here in Oregon!
Available in four natural shades of white, a light oat-y brown, medium gray and a darker gray. From our main picture, oats is on top, white on bottom and two grays in the middle. Please choose your color front the drop down menu.