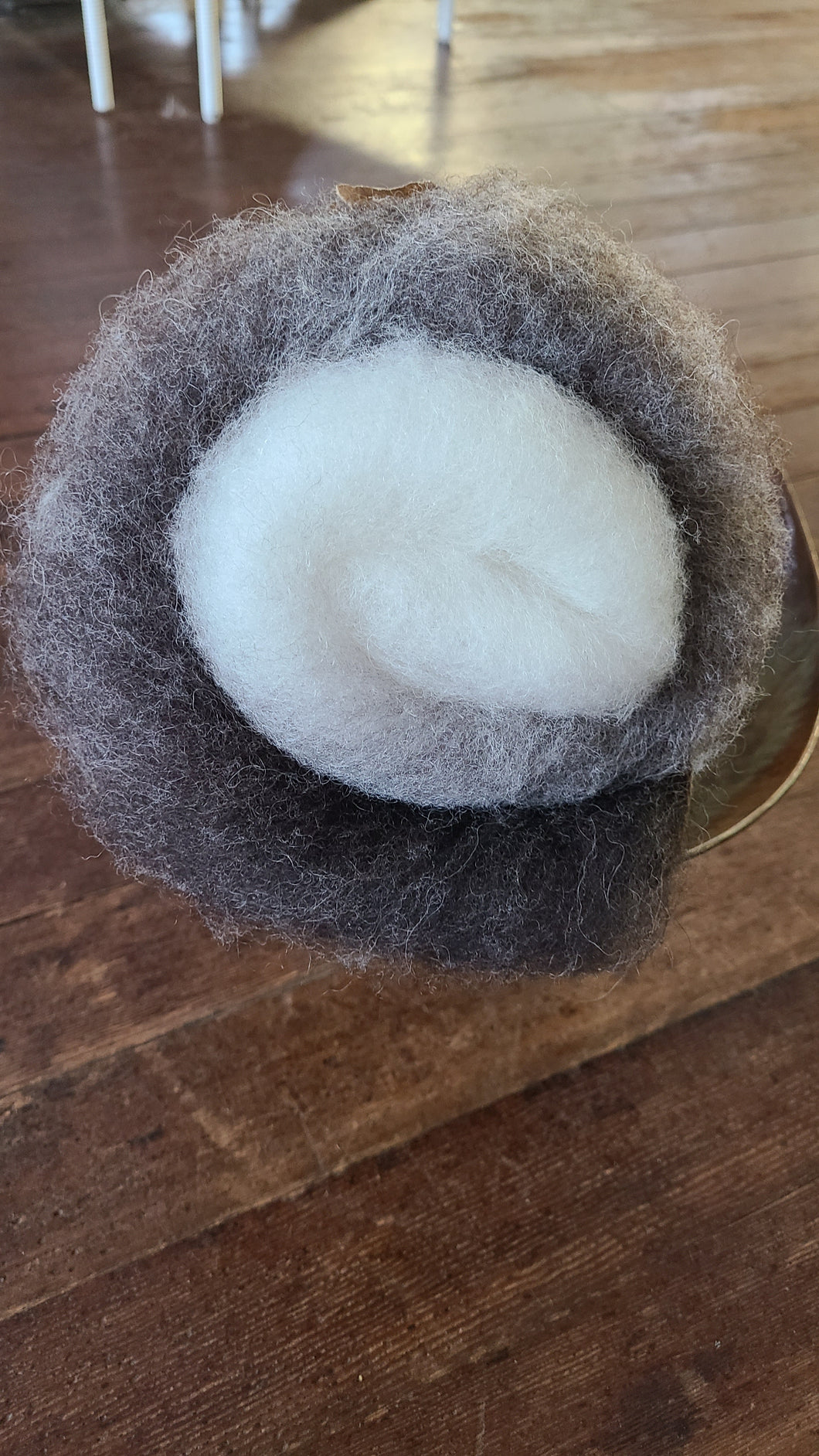 Mystery Batts - Natural Black and White
Regular price $19.25 Sale
These batts are everything but the kitchen sink and so much fun! As I run fiber thru the carder there is often excess that I'm able to salvage and save. Then I blend it up into these fun "mystery batts." They are predominantly wools but there is also alpaca, mohair, even some angora and other random fibers.
They are a great value and a blast to spin.
This batch is naturals whites, grays and blacks.