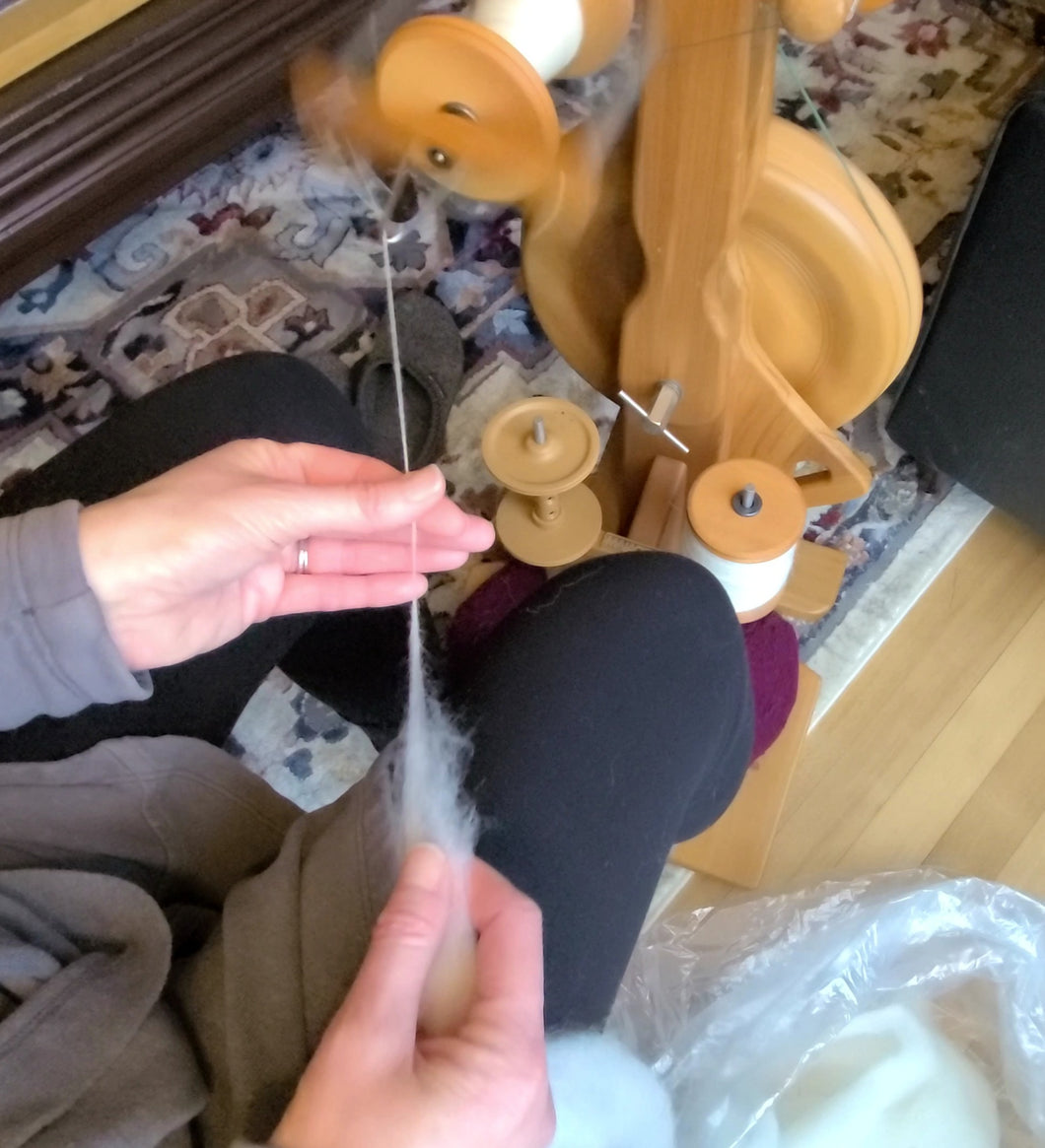 Learn to Spin Long Draw Online Course
Regular price $37.00 Sale
This is a mini course where I teach you to handspin yarn on a spinning wheel with the long draw technique.
The benefits of long draw spinning
A lofty super squishy yarn

A significant increase in your spinning speed

An extra warm yarn
So who is this course for? Any level of handspinner that can spin a singles yarn. Whether you are a beginner or have been spinning for several years this course is for you. I do believe that if you are a beginner this is a great time to learn long draw. Because you are newer to the craft you you are less established in your habits so adding new ones is a bit easier!
This course will not teach you to spin from scratch. Please check out my other online course for beginners, Let's Make Yarn! For more details head to the Let's Make Yarn! course page.
What does the course contain? This is a mini course that focuses on the techniques of long draw, it will not teach you to handspin from scratch. There are over 30 minutes of videos split into chapters with lessons that take you step-by-step from short forward spinning to supported and unsupported long draw. I also include instruction about the best fiber to use, setting up your wheel for long draw, and troubleshooting common issues.
Do you have to watch the course right away? The course is pre-recorded so once you purchase the course you own. No need to feel like you need to rush through it and all the time in the world to hit the rewind button.
Not only will this course help you on your journey to spinning a loftier yarn faster, but it will also give you valuable techniques that will enhance your current spinning.
After your purchase you will receive an email with your private log-in to the course.