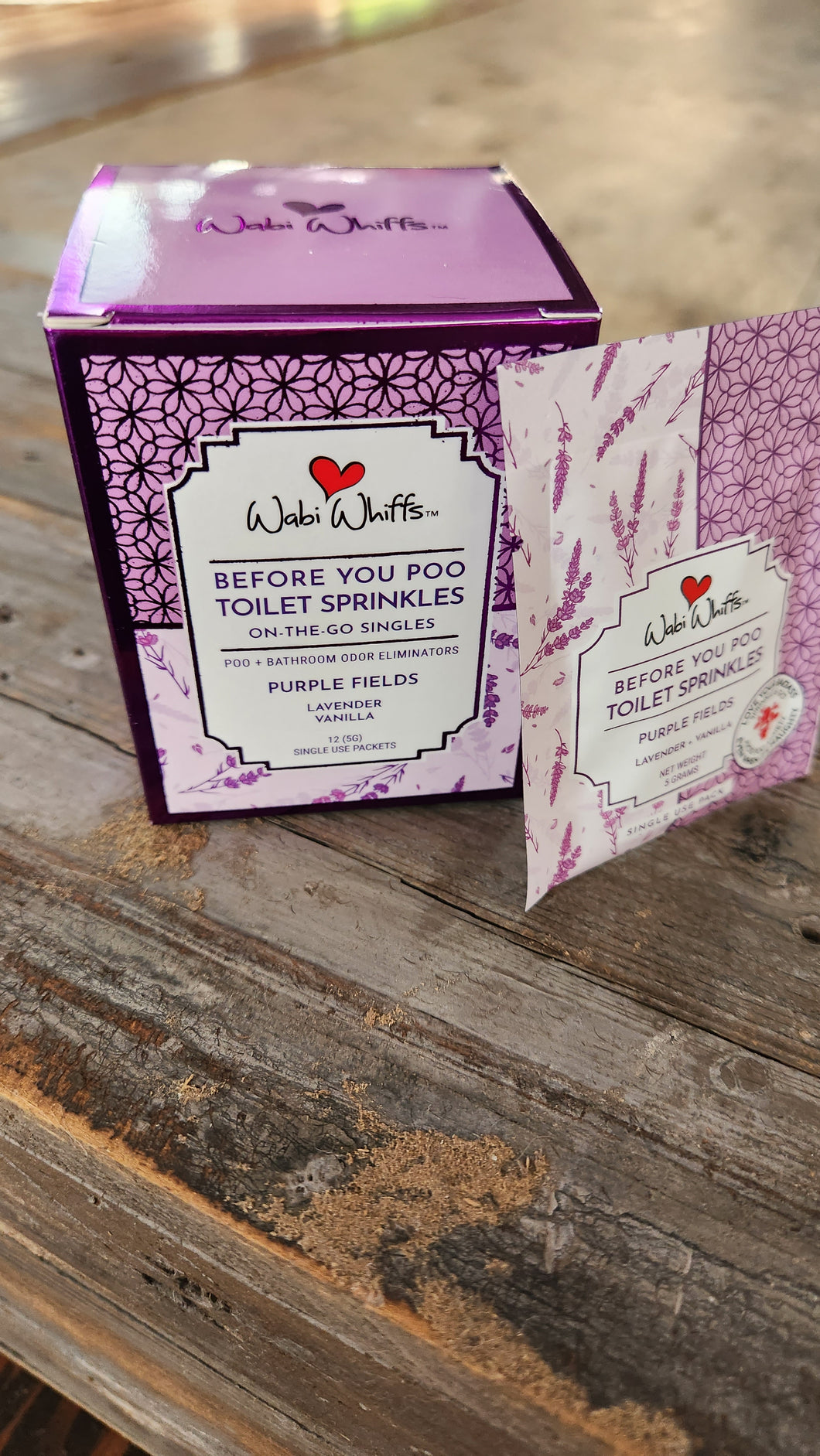 Wabi Whiffs on the go Toilet Sprinkles
Regular price $15.00 Sale
Made in North Carolina, these on the go Toilet Sprinkles come in individually wrapped packages so you can drop them in your purse or bag and brighten any bathroom situation. Just empty the pack into the toilet before you poo and voila, a fresh scent emanates from the toilet. What restroom (especially public) couldn't benefit from these! 
Purple fields (lavendar & vanilla scented)
12 pack on the go singles
Septic Safe. Non-Toxic.