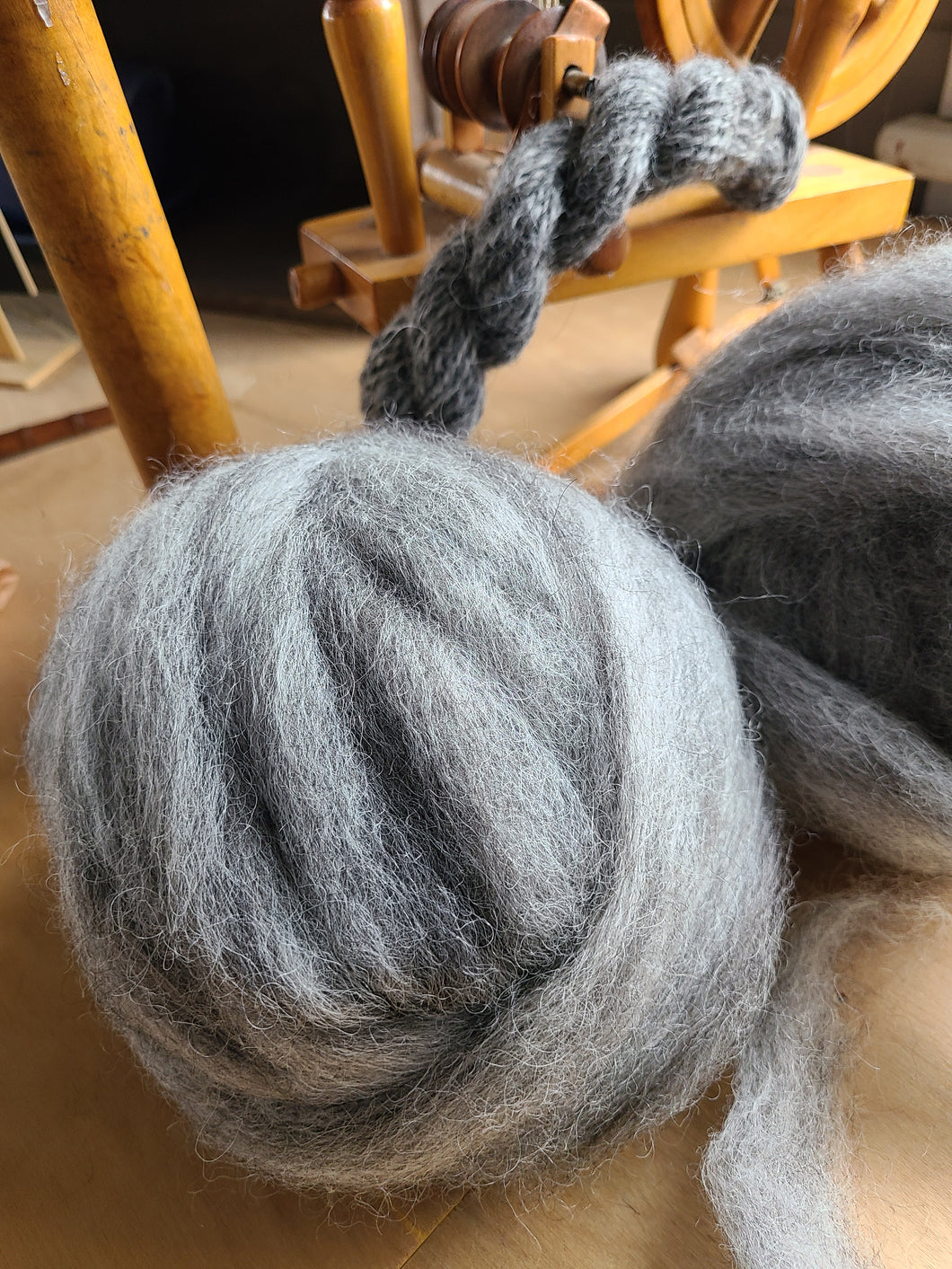 Lincoln Longwool Roving - 4oz
Regular price $20.00 Sale
This is the January 2021 Fiber of the Month from our Subscription Club.
100% Lincoln Longwool roving. It is a blend of 2 white fleeces and one variegated silver fleece. For this reason the roving goes from lighter to darker grays throughout so even in the 4oz balls the gray colors will vary.
Lincoln Longwool tends to be a bit on the coarser side. This roving is a bit coarse but not too bad. I recommend using it for hats, mitts, and other textiles that will not be next to sensitive skin.