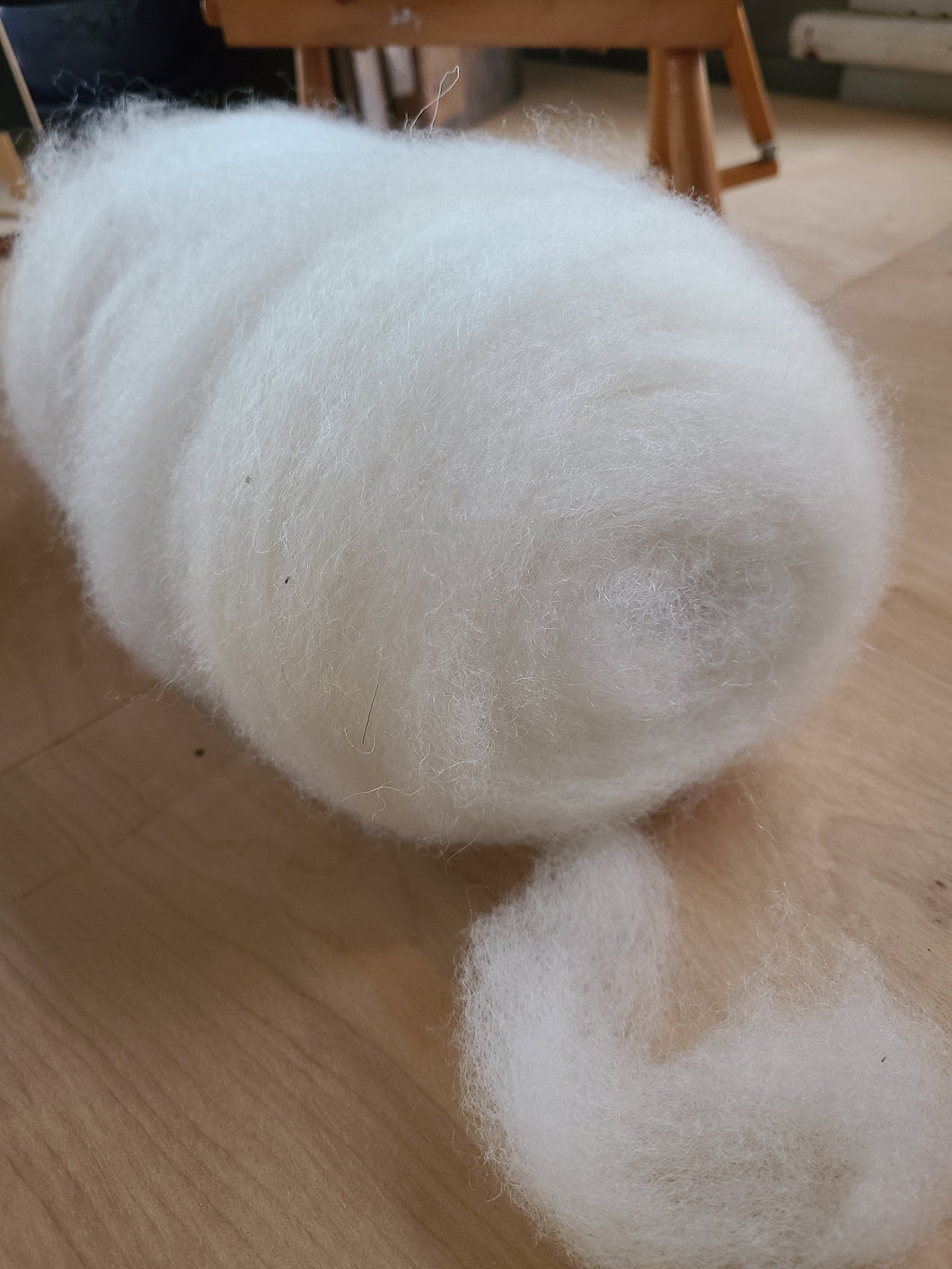 Shetland Wool Roving Natural White, Ewethful's Cream Puff & Sweet Pea
Regular price $30.00 Sale
This is 100% Shetland wool from Ewethful's "Sweet Pea"  and her daughter "Cream Puff." These ewes were breed for fine wool so lovely. I've knit several sweaters out of their wool.
There is a little more vegetable matter in this batch than usual so I lowered the price a little. Easily picked out and/or will fall out during spinning. But if you can't handle VM, this fiber isn't for you! 
The staple length of this fiber is about 3 inches as we shear twice per year. These are very small fleeces so what is listed is all we have.